Anesthesia fee schedules are standardized for Medicare, but can be negotiated for private payors and other facilities. This can have the biggest impact on your take-home salary, and it all starts with your anesthesia contract.
Want all the details on how to negotiate the best anesthesia contract for you and your group?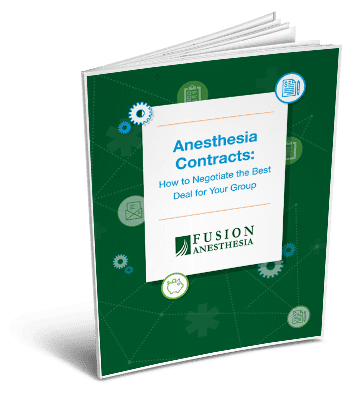 Why Contracts Are So Important
Although you may not think of them on a day-to-day basis, your contracts ultimately have the biggest impact on how much you get paid. The reimbursement rates you negotiate with both insurance payors and facilities are the basis for how much you're able to take home. Many anesthesiologists feel pressured to quickly agree and sign contracts, so they can get started working. Many just let them automatically renew – but this is your chance to negotiate.
Stay Up to Date with Anesthesia Fee Schedule Market Rates
It's no secret that healthcare costs are skyrocketing. As the cost of healthcare increases, your reimbursement rates should increase in tandem. Unfortunately, when contract renewals come up, payors and facilities all too often fail to make market adjustments to their rates. That means you're likely missing out on potential income. Many anesthesiologists let their yearly contracts auto-renew without making sure their rates have been adequately adjusted. With the rapid rate of medical inflation, we find that many anesthesiologists have reimbursement rates that are 20-30% below market.
We often find anesthesiologists have contracted reimbursement rates that are 20-30% below market value.
Why You Must Negotiate Your Anesthesia Fee Schedule
It's simple – if you don't negotiate these rates, you will likely sign the dotted line on rates that are outdated or on the low side compared to market averages. It's simple math: The lower your reimbursement rates and subsidies are, the less money you make. Plus, there's more to contracts than just reimbursement rates. You must also consider utilization, liability, and numerous other provisions included in the fine print.
You must advocate for yourself in contract negotiations to maximize your take-home and secure a favorable contract.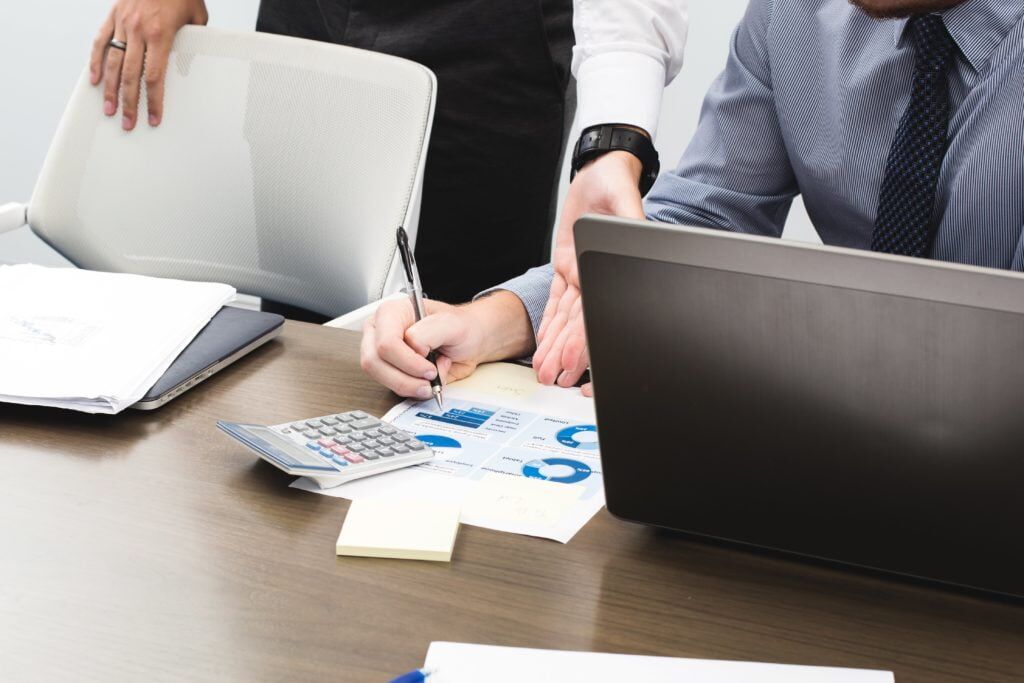 Intimidated by Contract Negotiations? Don't Do It Alone
Negotiating a favorable anesthesia fee schedule in your contract can feel intimidating. There are lots of things to consider. Plus, while you want to advocate for yourself, you also want to maintain good relationships with the facilities and payors you work with.
We recommend finding a partner that can support you in your anesthesia contract negotiations, as well as in running your practice in general. Keeping everything running smoothly is the best way to keep your independent practice.
Want to learn more?
Free eBook: Anesthesia Contracts:
How to Negotiate the Best Deal for Your Group
Want to see how Fusion Anesthesia can
help you during the contract negotiation process?