Fusion Anesthesia Resource Center
The Fusion Anesthesia Free Resource Center is here for you! Please browse around our whitepapers and videos.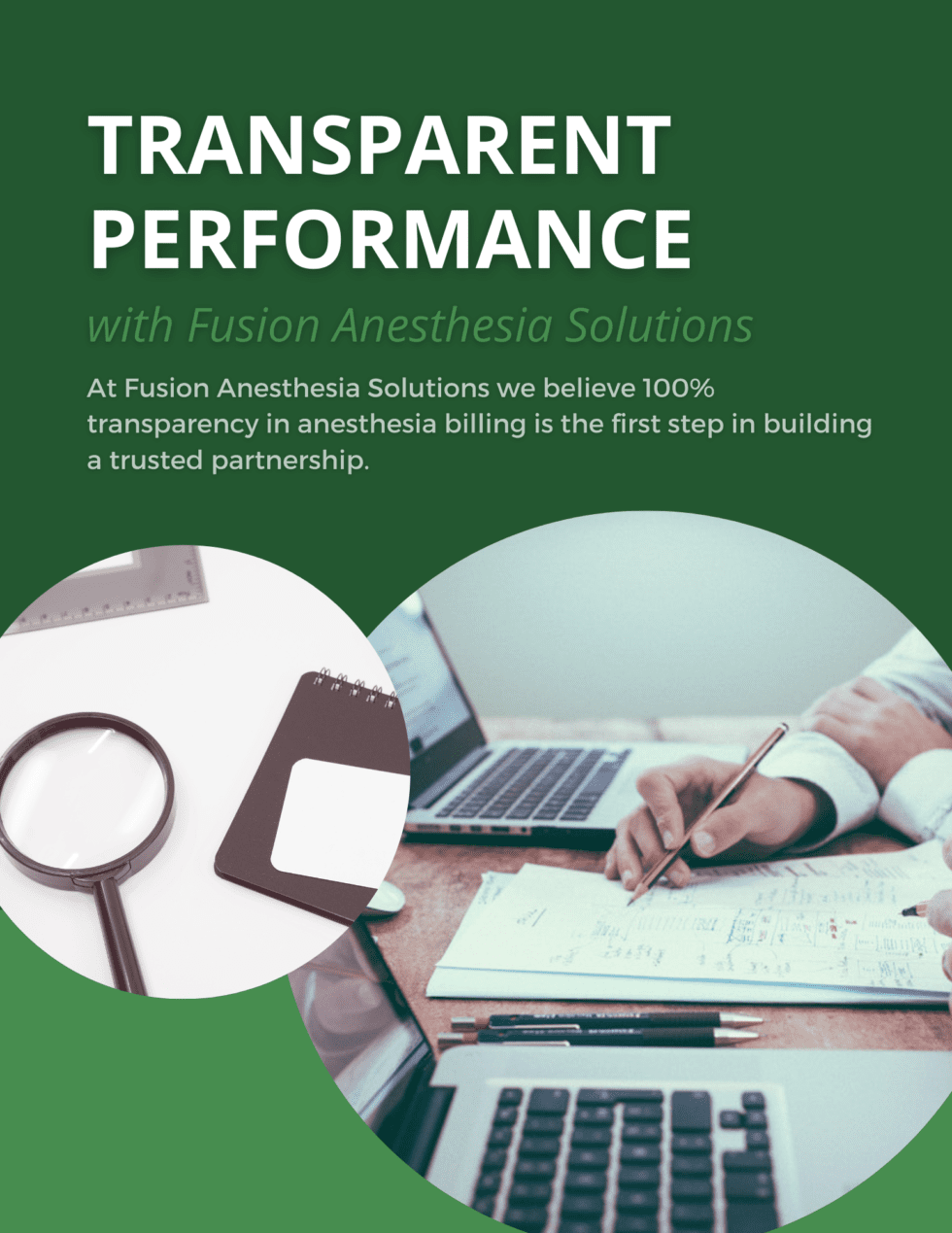 Featured White Paper: Transparent Performance
Not partnering with the correct anesthesia billing company will significantly impact the revenue of your anesthesia practice. At Fusion Anesthesia Solutions we believe 100% transparency in anesthesia billing is the first step in building
a trusted partnership.
Fusion Anesthesia's "Transparent Performance" White Paper and free resource center shows how we accomplish this through our processes, our focus on net collection ratio, our client service and our technology.
For additional free resources of fusion anesthesia resource center, be sure to check out our Fusion Anesthesia Blog. Please contact us if you have any questions!
Fusion Anesthesia Video Center:
Why it is Important to Have the Right Anesthesia Billing Partner
Summary
Service Type
Free Resources for Anesthesiologists
Provider Name
Area
Description
Fusion Anesthesia offers free resources for anesthesiologists – free eBooks to teach you how to maximize your revenue, how to negotiate contracts, how to pick an anesthesia billing company…etc.