History of Fusion Anesthesia Solutions
Close to 50 years ago, Mike Lattos, our Founder, started in the anesthesia business with one client, a long-time friend that needed help with billing for his anesthesia services. At that time, cases were billed by simply handwriting diagnoses and CPT codes with other basic information on a demographic sheet. That demographic/claim form was then mailed to one of the few payers in existence in our home state of Wisconsin. Today, Fusion Anesthesia Solutions services a multitude of private practice anesthesiologists and hospital anesthesiology departments across the United States and is one of the few remaining anesthesia specific revenue cycle companies in the nation.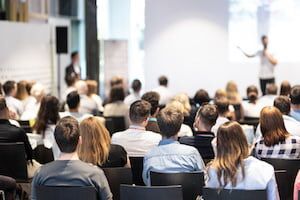 While anesthesia billing solutions has changed significantly over the years in history, we at fusion anesthesia are steadfast in our belief that there is no replacement for human expertise, persistence, and dedication. We stayed true to our roots and core principals and invested heavily in our number one asset, our people. Our highly skilled and long tenured staff are the heart of our business. Together we have adopted the practice of making phone calls and relentless follow-up on outstanding balances to collect every dime your practice is owed. Our approach to billing has stood the test of time and, as a result, we have grown organically by referral, and we have never lost a client for performance reasons.
Fusion Anesthesia Solutions provides our clients with the infrastructure and back-office functions for billing and collections to allow anesthesia providers to maintain their practice independence.
Hospital Anesthesiology Billing & Revenue Cycle Services
Private Practice Anesthesia Billing & Revenue Cycle Services