Fusion Anesthesia Leadership Team
Our fusion anesthesia leadership team has a long history of serving the anesthesia community. What started out as an Accountant billing for a friend that happened to be a solo anesthesiologist, grew, by word of mouth, to the business we have today.
We are pleased to introduce Fusion Anesthesia Solutions' Leadership Management team:
Mike Lattos
Mike, the founder of Fusion Anesthesia Solutions (formerly known as Physicians Accounting) started his journey serving anesthesia providers in 1974. Mike's philosophy always has been that anesthesia providers should focus on practicing medicine while we focus on managing their business. This is the very foundation on which this company was built. Mike continues to lead our organization.
Jake Buss
Jake, a Certified Public Accountant, with almost 30 years' experience in the industry, manages the day-to-day operations for Fusion Anesthesia Solutions. Jake is instrumental in streamlining business operations in order to provide the best client services possible. He is the primary contact for all client financial and business-related items.
Courtney Diderrich
With more than 20 years in the industry, Courtney oversees our Finance and Accounting departments, including our tax department. Courtney is the primary client contact for any business or personal finance concerns.
Ron Mueller
Ron is the Chief Technology Officer for Fusion Anesthesia Solutions. Ron has experience in operations, software engineering, and manufacturing. Ron provides guidance and expertise on system implementations, automating process improvements and is integral in extracting billing data from hospital EMRs.
Jennifer Kisting
A veteran in anesthesia billing and coding, Jennifer leads Fusion Anesthesia's coding management team. Jenny also oversees the coordination of all billing compliance issues. Jenny's extensive background in anesthesia revenue cycle management is key in the development and delivery of audits and compliance results to our clients. Jennifer is the primary contact for all coding and compliance related items.
Kathy Dekalb
Kathy oversees our Revenue Cycle teams. Kathy is responsible for the day-to-day billing, collections and AR follow-up operations and is directly involved in payer relationships and payer contracting activities.
Kristen Gurney
Kristen is our Director of Client Experience and has been serving the anesthesia community for over 15 years. Kristen is a certified CANPC coder and works intimately with all aspects of our company to ensure an exemplary experience for our clients. Kristen is the day-to-day contact for clients in addition to providing financial reports, meeting with clients and presenting data at client board meetings.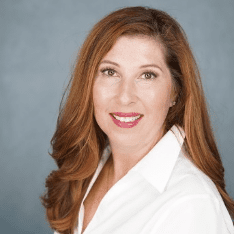 Jeanette Mini
Jeanette brings 15 years of Client Management and Sales experience to Fusion Anesthesia Solutions. Jeanette has supported hospital anesthesiology groups and private practices in a consultative manner and has helped clients achieve maximum revenue while ensuring they have an exceptional experience.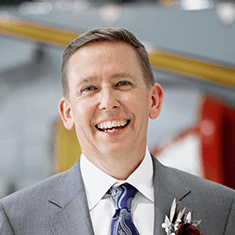 Bob Varga
Bob brings 20 years sales and relationship management experience to Fusion Anesthesia Solutions. Bob is responsible for growth in the western territory.
Dan Olin
Dan brings 20 years of sales and relationship management experience to Fusion Anesthesia Solutions. Dan has a long history of helping anesthesia groups thrive in a complex healthcare environment by providing them with high quality anesthesia focused revenue cycle management solutions.