We frequently talk to anesthesia providers and hospital anesthesiology departments that have an inkling something with their current anesthesia billing service is amiss. While they aren't sure how to effectively evaluate their current anesthesia billing service, some issues may stick out more than others. Without the proper metrics to measure performance levels, it's quite difficult to see how your current billing vendor compares or where they are falling short.
We have developed the Q&A below to help hospitals and anesthesia groups determine if your current anesthesia billing service earns an A+ rating. If they fall short, their failures are likely costing you and your anesthesia practice time and money.
What is your current anesthesia billing service's net collection percentage?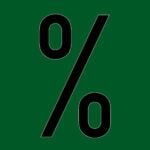 The formula for determining your net collection percentage is quite simple: dollars that were collected against your payer contracted amount (expected). In conversations we've had throughout the years, we've learned that many anesthesia billing companies have differing formulas for determining this metric. As a matter of fact, most vendors do not even use the net collection percentage in determining the health of their client's Accounts Receivable. If this metric is not readily available to you, that is a clear indication that an issue exists. Your practice's overall net collection percentage as well as the net collection percentage by payer, are crucial metrics to have.
Why it's important to know your net collection percentage-
The amount of revenue your anesthesia practice collects is directly related to your billing company's performance. It's easy to collect the initial 80% of billed charges but the remaining 20%, those are the labor intensive hard to collect dollars that require rigorous follow-up. That 20% can have a huge impact on your practice's bottom line. Anesthesia practices were already facing decreased reimbursement prior to the pandemic. In our experience, many insurance companies were already subtly underpaying claims. That problem was compounded during the pandemic and the process to follow-up on those underpaid claims became more convoluted and getting through to the insurance carriers has become increasingly more difficult.
At Fusion Anesthesia Solutions, we load your contracted rates by payer right into our anesthesia-specific billing platform. We have processes in place to ensure that any payment outside of the contracted amount is flagged for follow-up by our staff. As a result of the increased difficulty in reaching certain insurance payers due to the pandemic, we have successfully instituted a rigorous follow-up process with our staff to address any underpaid claims. We typically increase the revenue of anesthesia practices switching from a competitor by 10-15%. This is our primary focus, and what we have built our business around. By using the net collection percentage as our key metric, it becomes the primary driver of our ability to deliver revenue to our clients ensuring we are collecting every penny our clients are due. Fusion Anesthesia clients have the ability to view their net collection percentage at any given time via our CogitoAnalytics platform. This proprietary data and analytic tool provides our clients with near real-time data and reporting. Fusion Anesthesia consistently provides a 94% to 97% net collection rate for our clients.
*Tip: If you have no idea what your current net collection percentage is, ask your current anesthesia billing service for that metric over a period of time and the formula they use to calculate. Be mindful of the time it takes to receive this information and whether or not the data and reporting they provide supports their answer.
Does Your Current Billing Vendor's Billing Platform Have Your Contracted Rates Loaded?
As mentioned above, we've seen a disturbing trend in healthcare with regard to the continued underpayment of claims despite having contracts in place. At Fusion Anesthesia Solutions we load our client's contracts right into our billing system. Any payment that is received that is outside of the expected payment our system generates a flag and our staff is queued to follow-up on the matter. Our clients are given 24/7 access to their data via our CogitoAnalytics platform, which clearly provides the charge amount, contractual write-off and expected payment along with the payment detail. This transparency allows our clients to plainly see that payments match the expected amounts and gives a bird's eye view into the financial health of your practice.
*Tip: Ask your current anesthesia billing service for a line-by-line reconciliation with patient and claim level detail for the past six months This information should give you clear insight as to whether or not payments are being paid correctly.
What is Your Current Anesthesia Billing Service's Reporting Capabilities?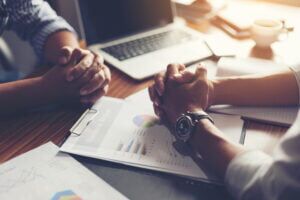 Most anesthesia billing companies provide a set of month-end reports and most now provide some type of dashboard. The problem with month-end reports is the vendor is likely limited in the types of system generated reports available as well as how that data is presented. We are now in the information age and data is the new currency. Everyone expects immediate information at their fingertips and anesthesia practices are no exception.
CogitoAnalytics, our proprietary, interactive data and analytic tool, syncs daily with our billing system daily, giving clients near real-time access to reports and data. In addition to providing billing data in a myriad of comprehensible formats within CogitoAnalytics, we also provide our clients with raw data. This means in addition to seeing metrics such as net collection percentage, volume, charges, payments, etc., we provide our clients with the patient and claim level detail in support of those metrics. Just like our standard month-end reports, CogitoAnalytics is fully customizable to present data in a manner that suits your practice, not what we think you should see.
*Tip: Ask your current anesthesia billing service if they are able to customize their reports or dashboards to suit your needs. Asking for the raw data that supports the reports is also a must have. Providing patient and claim level detail demonstrates the transparency between your two entities.
Do You Feel Valued as a Client by Your Current Anesthesia Billing Service?
At Fusion Anesthesia Solutions, we believe there is no better sales representative than a happy client. The heart of our organization is human expertise, persistence and dedication. When those principals are valued, increased revenue becomes an intentional byproduct. We make it a point to get to know every one of our clients and we value every interaction with them; we believe this helps to cement long-term relationships. Our only measurement for this is in our almost 50-year history we have never lost a client for performance reasons.
When the lines of communication are open you learn more about the nuances that make that client unique and that helps us to tailor our service to meet our client's needs. This is a philosophy embedded throughout our organization, including leadership. While we have a team of highly skilled and tenured staff that our clients interact with on a daily basis, our senior leadership make themselves available as well. All of our clients are given contact information for our senior leaders and are encouraged to call or email whenever they feel the need.
Is Anesthesia Billing the Sole Focus of Your Current Vendor?
The current trend with billing vendors is to diversify and provide billing services for several specialties, often touting this as a bonus to you. This may be a bonus for other specialties that can join forces together, but anesthesia billing is quite complex and requires an anesthesia specific billing platform and anesthesia-specific trained staff. When anesthesia becomes one of many services, much of that expertise is lost and it's reflected in your collections.
The team at Fusion Anesthesia has almost 50 years of experience serving only anesthesia professionals. Our billing system is anesthesia specific and designed to calculate and report base and time units as well as any modifiers and run concurrency analysis. Every staff member is trained on the nuances of anesthesia billing and we've developed tried and true processes over time to ensure we capture every dollar our clients are due.
*Tip: Is anesthesia all your current vendor bills for? Are their anesthesia and pain coders certified? Is their staff trained to accurately capture start and stop time according to the anesthesia record?
About Fusion Anesthesia Solutions
Fusion Anesthesia Solutions provides full-spectrum business services, from anesthesia billing services to complete practice management including tax preparation, so anesthesia providers can focus on clinical care and quality of life. The conversations we have had throughout our history, with both clients and prospects, has helped us to develop this evaluation tool. We believe the information and questions we have set forth above will assist you in gaining insight into the financial health of your anesthesia practice as well as the current state of your existing billing partnership. However, it is our sincere belief that if you are having to ask these questions, you're likely well aware that a problem exists.
If you would like to hear more about Fusion Anesthesia Solutions or you'd like hour help in evaluating your current vendor, please email us at sales@fusionanesthesia.com. We would love to hear from you and share our success stories.